Complaint volume
We currently receive about 20,000 complaints monthly through our online, phone, and paper complaint forms.
Our database now consists of over 700,000 complaints submitted to over 3,000 companies. Our challenge is to develop tools that let the Bureau bring the voice of the consumer into examinations, outreach, and enriched analyses of the financial marketplace.
---
Assessing current approaches
We spent some time defining the anatomy of complaints and dissecting user stories to backup potential interface design features.
We also interviewed analysts about their current processes to identify key pain points, such as only being able to export complaints by amending the URL in one of their current tools. Much of their current work is manual and time consuming, such as reading long complaint narratives in excel and copy-pasting them into word to do keyword highlighting.
---
"I have an exam coming up that will require complaint data"
Supervision
---
"I need to look at complaints over time to understand a market"
Enforcement
---
"I want to see if there are complaints on an issue we are researching"
Consumer Engagement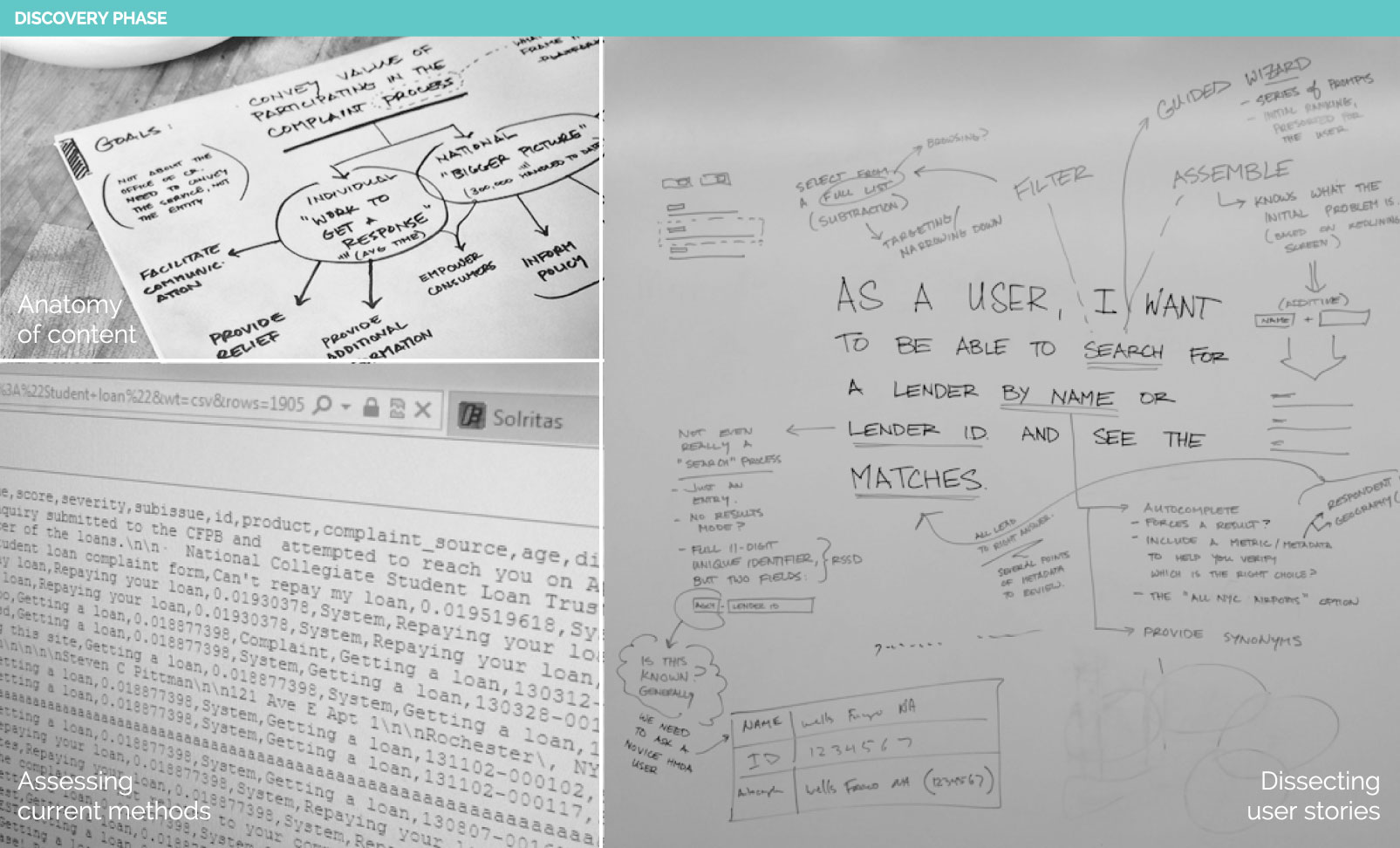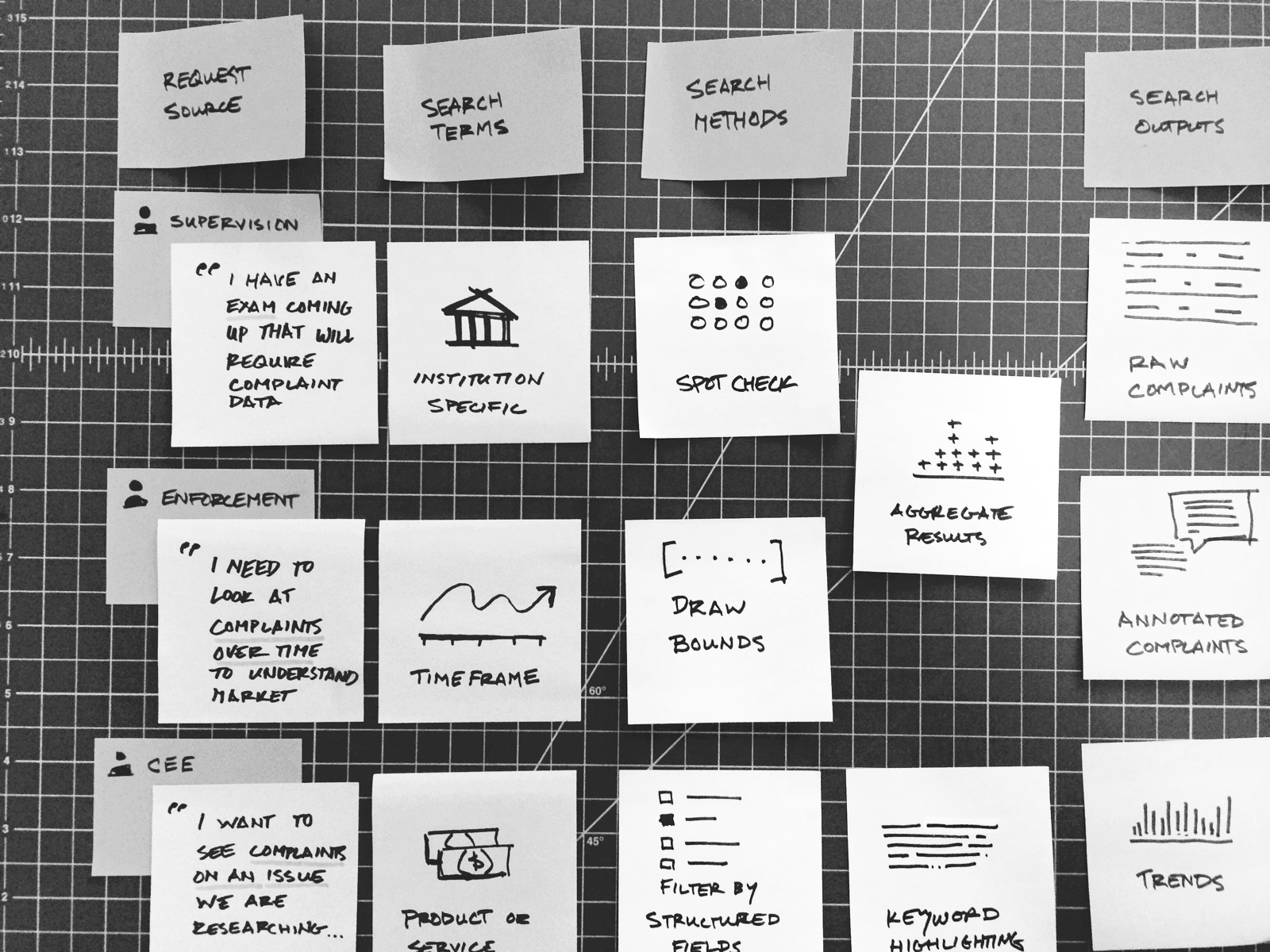 ---
173 words
Average complaint narrative length
---
58 minutes
Time required to read 100 complaints
---
28 days
Time required to read 700,000+ complaints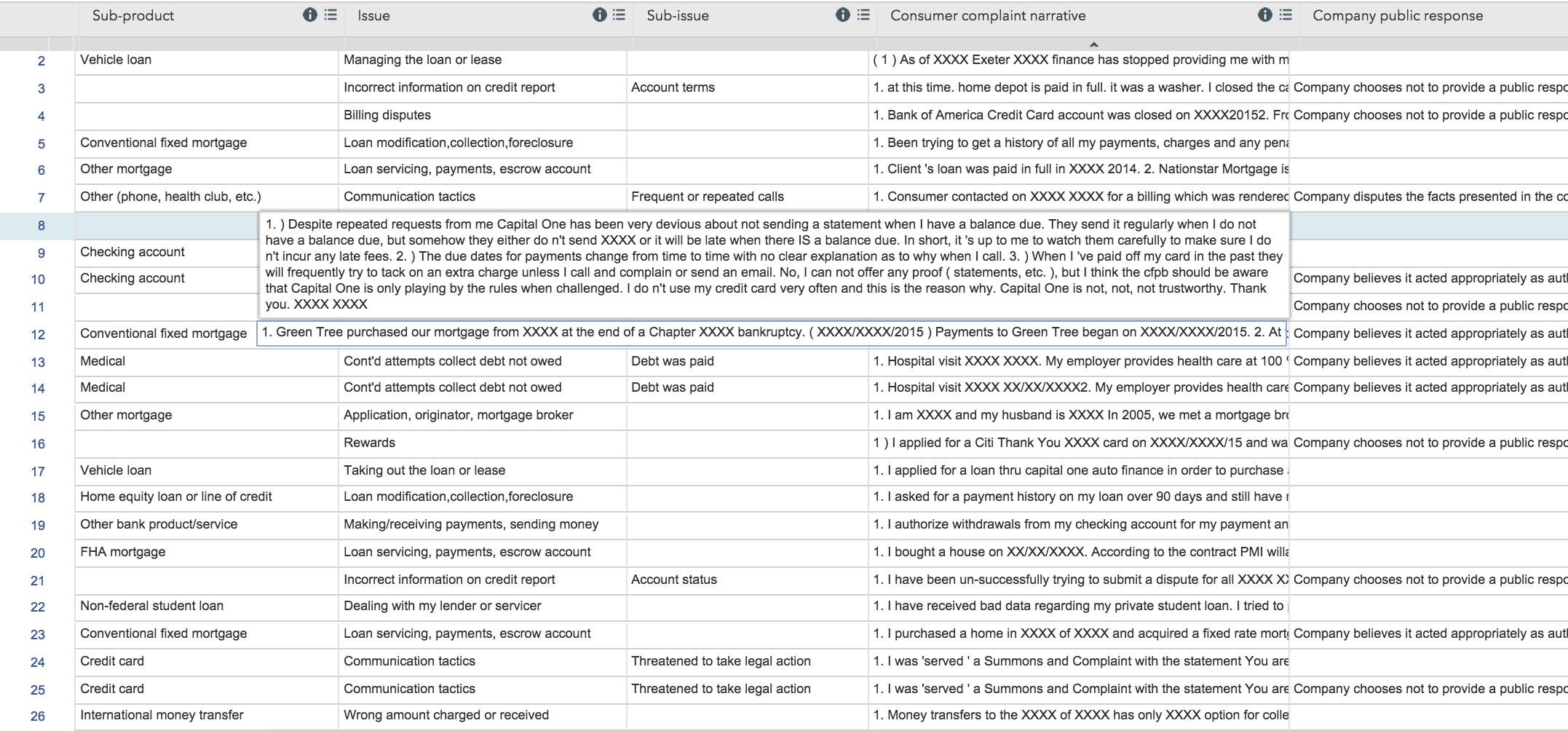 ---
Microinteractions
We explored microinteractions for experiences on specific complaints, such as selecting / deselecting for export (shown right) or adding notes.